Beyond the creole traditions, beyond the rush of New Orleans and the hum of Baton Rouge, exists the other side of Louisiana; Cajun Country. Think of miles of cypresses covered in Spanish moss, miles of sugar cane and cotton fields, hearty foods like jambalaya and crawfish, and fiddles playing in harmony, and you'll find yourself in a town like Lafayette, Louisiana. Our next author, Tim Gautreaux, had brought us there, his short story, "Floyd's Girl," our guide to Cajun traditions.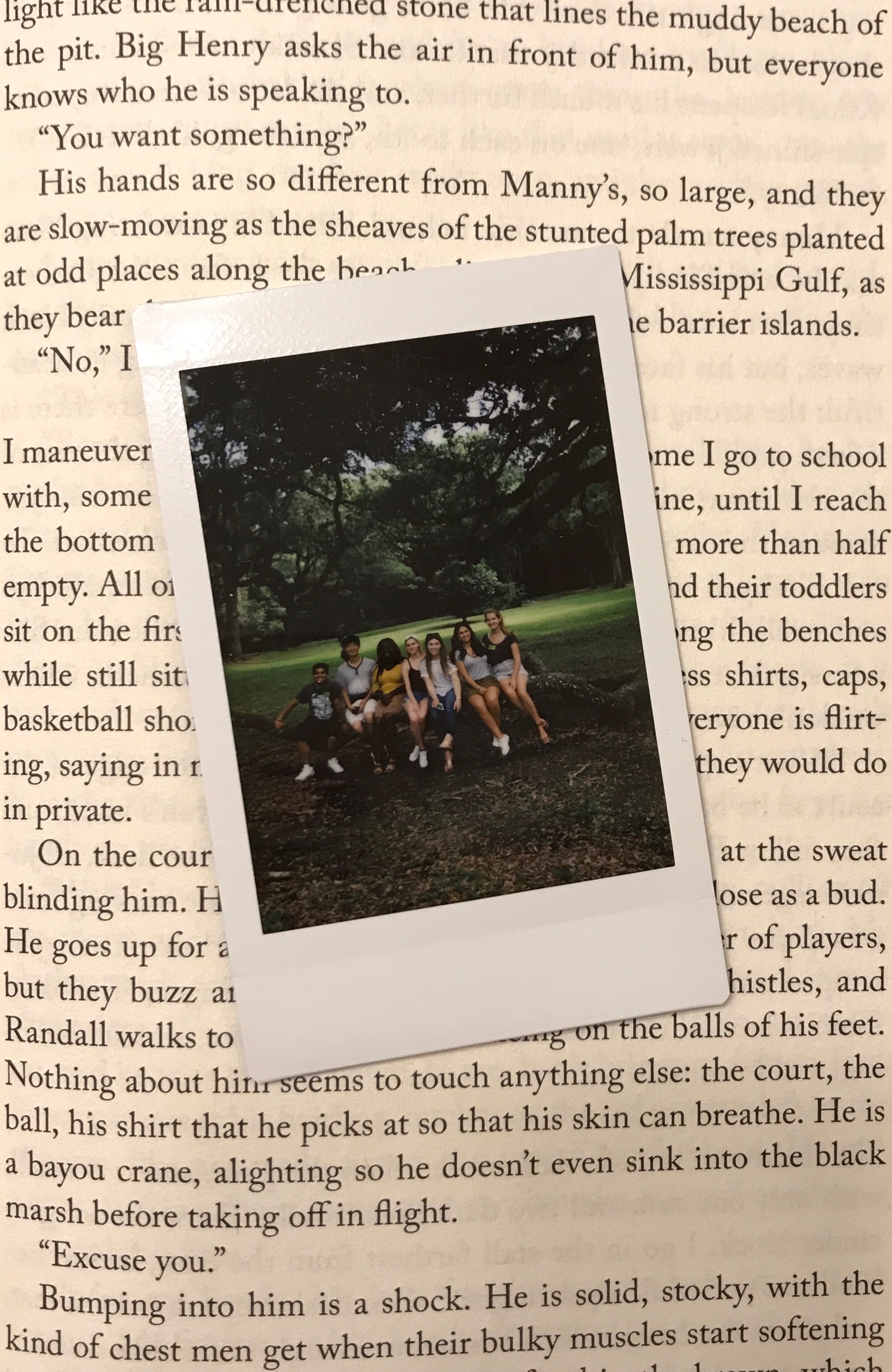 In his novel, Same Place, Same Things, Gautreaux writes stories about the eccentricities of Cajun culture, detailing the importance of family and tradition within Cajun communities. In "Floyd's Girl," Gautreaux emphasizes these elements of Cajun culture, following the story of a young girl being taken from her home. As her father attempts to rescue her, the reader is engaged in a dialogue with the girl's community as they all hurry to save her. The perspective of the short story consistently changes from person to person, telling one short story from a magnitude of perspectives that are all thinking collectively. Gautreaux highlights the importance of community that has become a staple of Cajun culture through this jumping perspective. And ultimately, they all succeed in saving the girl, but only by coming together.
The short story recounts the elements of Cajun life that the girl stands to lose if she is taken away; the food, the music, the culture, the family, and the sense of community that shape their world. And they lament on her "Cajun-ness" that could never be stripped of her. Even if she was taken away, her soul would remain with them. Gautreaux is able to combine all these elements of tradition into one twelve-page story.
And as we drove through the countryside of Southern Louisiana, those elements of Cajun culture stood out to us. Each small town had its own community where everyone knew each other; little places where you found handwritten notes in the store windows that said, "If I'm not in the store, I'm on the porch! Come on back and get me!" We found our favorite little place in Arnaudville, Louisiana.
Tom's Fiddle & Bow is a colorful, little instrument repair shop in the heart of Arnaudville. Its bright green paint and bright pink doors would draw your eyes if your ears didn't lead you there first. On the first Sunday of every month, Tom's Fiddle & Bow hosts a potluck-style jam session, where local musicians and friends come together with their fiddles and bows, of course – and ukuleles, accordions, saxophones, guitars, and more.
We had the pleasure of sitting in one Sunday afternoon, to listen to a plethora of country songs played by incredible musicians. We sang along when we knew the words and tapped our feet when we didn't. We stood on the back porch and watched the rain pour down as we sang along to Johnny Cash's "Ring of Fire." We stayed there for about three hours and hadn't realized how much time had really passed, enraptured by the music and friendship that kept us there.
Our reading took us deeper into the Southern Louisiana countryside to Pointe Coupee Parish. With Ernest J. Gaines' novel, A Lesson Before Dying, in our hands, we walked through Pointe Coupee and reveled in the fictitious world of his protagonist, Grant Wiggins. The novel follows Grant's transformation as he is assigned the task of helping Jefferson, a wrongfully convicted man, find dignity before execution. Gaines explains the plight of African Americans in the south, examining the ways in which racism functions at an internal level for the black community. Ultimately, Grant learns to overcome his internalized self-hatred to find a sense of self-worth.
We visited the Pointe Coupee Court House with the old Parish Jail that was the basis for Gaines' novel. The jail was operative until the late 1980's when the Pointe Coupee Parish Detention Center opened about five miles down the road. The old jail portion of the building is now only used for storage, but is mostly still intact today. We toured the eerie cells, riding up in the old elevator that can be separated by a grate; one side for the detainee, and one for the officer. The cell doors are all open now, filled with boxes of taxes and records.
Down the road from the court house, wedged between fields of sugar cane, we were welcomed into the beautiful home of Ernest J. Gaines, himself. His wife, Dianne, welcomed us into their home, serving us teacakes and scones at their dining room table as we looked on Dr. Gaines with awe. We toured the old church he had moved to his property to restore, and we asked him questions he graciously answered. We had asked him how he had decided to become a writer, and he said, "When I went to California, I had a choice of three places: the movies, the library, and the YMCA. I didn't have money, so I didn't go to the movies. And I went to the YMCA and I was foolish enough to get in a boxing ring with a guy who beat me up, so I thought I ought to go to the library." And there, Dr. Gaines had found his love of literature, but had come to realize that his people's story had not been told. Gaines set out to write those stories that would bring the African American story, out into literary focus. And he did.
Bookpacking had brought us on a trip throughout Southern Louisiana; to the sea waters of Grand Isle, to the center of Jackson Square, to the the edge of the Capitol Building of Baton Rouge, to the jam session at Tom's Fiddle & Bow, and to the dinning room table of Ernest J. Gaines. The experience had us so focused, so developed in the cultures that surrounded us, that we had barely even realized how far we had really come.